Tuesday, May 26, 2009
Best friends and music - these are a few of my favorite things...
So school ended for the year when I took my last final exam on the morning of May 9 (which was also my 21st birthday). [Un]fortunately, I did not get drunk before or during my exam. I still actually haven't had a proper turning-21 drinking party yet. But I'll get around to it sooner or later.
That being said, I've been surprisingly busy (considering school is out).
Unfortunately, my best friend, Kevin, is moving to Boston, not just for college (although he is going to college up there in the fall), but his primary guardian (his mother) is moving up there, too (his dad lives nearby Boston, but they're divorced, so they're not moving in the same house or anything). He's going to be gone by July 1 (or thereabouts). Of course, I'll keep in touch with him and visit him occasionally, but it still sucks.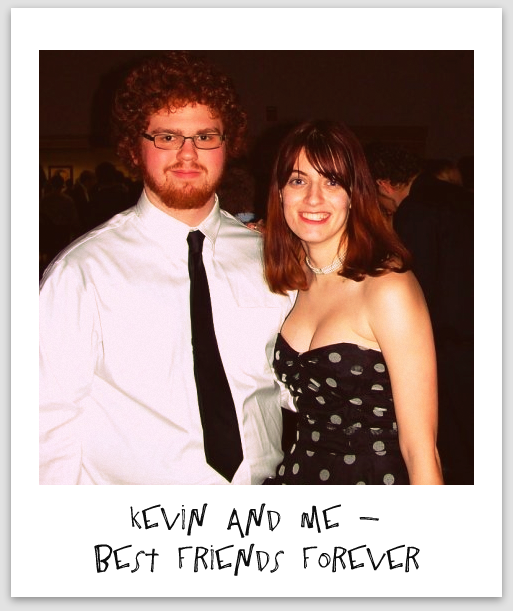 (picture courtesy of my friend James, edited by me with
Picnik
)
I've also been listening to a lot of music recently (well, then again, I almost always do since I absolutely love music), but I figure I should share with the world my musical explorations as of recent (the past week) - most of this (all except Mike McFadden and Frank Falatko) is thanks to
SPIN magazine's website
.
1.)
Wye Oak
- Wye Oak happens to be from Baltimore, just like me, but they're no longer just a local band (and I didn't even hear of them locally; like I said, I heard of them from SPIN's site). They're a guy and a girl duo of vocals (and back-up vocals) and guitar and keyboards and drums, they're both just a bit older than me, and they were originally called Monarch but changed their name to Wye Oak, the official Maryland state tree (which, unfortunately, was destroyed by a thunderstorm in 2002). They have out an album called
If Children
(2006), and their newest album, coming out in July, is called
The Knot
.
I've only heard one song by them, a song from their upcoming album, called "Mary Is Mary," but it's beautiful, and has encouraged me to check out the rest of the new album and their first album.
I am definitely keeping my eye on them.
To hear "Mary is Mary" for free, check out
the SPIN article about Wye Oak
.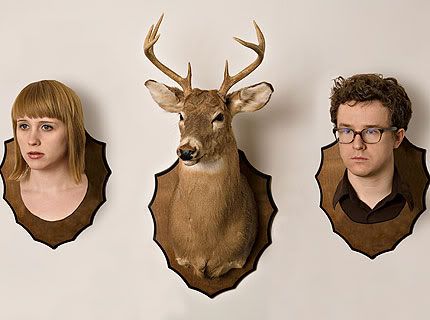 (picture of Wye Oak courtesy of
SPIN.com
)
2.)
Wilco and Feist
- Just in time for the next Depression (haha... kinda just kidding, I think/hope), Wilco and Feist covered a 1930s Depression song (originally by Woody Guthrie of "This Land" fame) called "The Jolly Banker." Feist does the percussion in this song, and Wilco does everything else in the song. As the SPIN article about the song points out, the song is free to download but you are strongly encouraged to donate to the Woody Guthrie Foundation and Archives when you download it (I did, and if I can do it, most people "can spare a dime," too). The SPIN article about Wilco and Feist's cover of "The Jolly Banker" and the link to download the song are
here (SPIN article)
and
here (link to download the song)
.
3.)
Eminem
- Eminem's very first album, even before
The Slim Shady LP
,
Infinite
(1996), is no longer just in the hands of a few collectors anymore; it is now free to download. SPIN links to one site,
Thisis50
, but I actually couldn't find it there, and found it
here (still on the Thisis50 site)
and
here (the actual link to download it)
instead. I don't actually know if it's legal or not to post those links, and if not... my bad.
I haven't actually listened to the album yet, but I do like some of Eminem's work, so I figured I'd download it and at least see what it's like.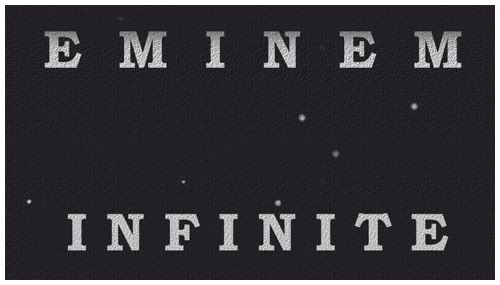 (picture, presumably of the cover of
Infinite
, courtesy of
the second Thisis50 link
)
4.)
Frank Falatko
- Another friend from high school (whom I actually met through my best friend, Kevin) is Frank Falatko. Frank is also a musician (he plays the piano). However, a lot of the music he's put on the Internet recently isn't exactly entirely his; he started making mash-ups in April. He now has seventeen mash-up songs (but there should be eighteen; one of them seems to be missing) on his Purevolume page. My favorites are "Paper Wars (M.I.A. vs. Ludacris)," which combines M.I.A.'s "Paper Planes" with Ludacris' "War with God," and the currently missing mash-up that combines Jay-Z's "Dirt Off Your Shoulder" with Santigold (formerly Santogold)'s "Starstruck" and Eve's "Scenario 2000" (just DMX's part, I think).
Like I said, Frank's mashups are hosted
here on Purevolume.com
, and all of them are free to download.
And last, but definitely not least...
5.)
Mike McFadden (and The Mike McFadden Band)
- My friend from high school, Mike McFadden, has been performing both solo and with his band (The Mike McFadden Band) ever since high school; he (and his band) perform both original songs and covers. Yesterday, he posted a video on his Facebook account that showcases his great talent and shows that he's been getting better and better since high school, sort of like wine. This video is of him performing a cover of Fleet Foxes' "White Winter Hymnal," but not only is he just performing it, all NINE of him are performing - talk about dissociative identity disorder (multiple personality disorder). And by "all nine of him," I mean he video-recorded himself (on a webcam) doing all the parts of the song (different vocal parts, different guitar parts, tambourine, drum, etc.) separately, and then he put together all the different parts in one video.
If you want to check out the final product, click
here for Mike McFadden's "White Winter Hymnal" cover
. If you want to hear more of Mike McFadden (either solo or with his band), check out
his music page on MySpace
.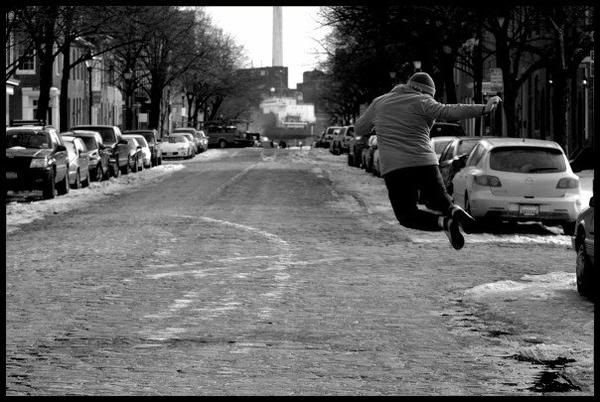 (picture of Mike McFadden courtesy of
Jimmy
Costigan
- click on "Jimmy" for Jimmy's photography site on Flickr, and "Costigan" for Jimmy's photography site on MySpace)
I like a lot the music I've been discovering (and rediscovering) recently, and hopefully I find more good stuff. Until then, I can be melancholy while listening to Wye Oak's "Mary is Mary" and Mike's cover of "White Winter Hymnal" and thinking about Kevin moving. Le sigh.
Actually, I should go to sleep since tomorrow is another busy day.
Love and peace. ♥ ☮
Labels: best friends, Eminem, Feist, Frank Falatko, Frank Falatko mash-ups, Kevin, mash-ups, Mike McFadden, music, Picnik, SPIN, The Mike McFadden Band, Wilco, Woody Guthrie, Wye Oak