Saturday, March 13, 2010
Back to this
So once again, I suck at keeping a blog.
Life gets busy.
I'm back from France, though, and I'm a second semester senior in college now, ZOMGZ.
Maybe I'll try to keep this blog up a little again. Even if it ends up looking more like Tumblr with random pictures and whatnot.
Like this:

(found at
Finely Quoted
)
I'm definitely not sure how I feel about all that. I don't want to have kids. I don't want to have a boring desk job and work my life away into boredom and obscurity. I don't even want to graduate from college yet; I love my friends here.
So... I'm screwed.
***
Recently, I've found a new guilty pleasure: Lady Gaga.
I don't like the song "Just Dance" but her other songs I've heard, I kinda like. And I like her crazy fashion. Basically, she's just kinda AWESOME and EPIC.
For example, her most recent music video, "Telephone":
I like all of it, but here is one of my favorite parts of it:
(found at
Fuck Yeah Lady Gaga
)
Also, someone edited a still from it and made it look really cool: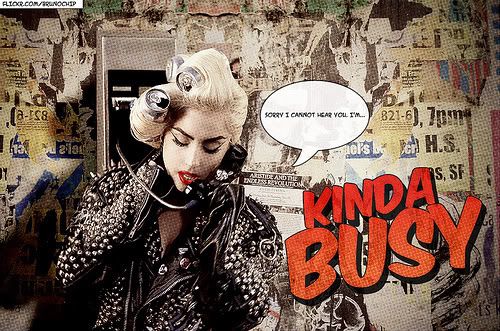 (found at
Fuck Yeah Lady Gaga
)
What do you think of the video?
***
I never tire of
PostSecret
. If you don't know what PostSecret is, do yourself a favor: check out the site right away and/or buy some of the books.
Here's a secret from last Sunday (March 7, 2010) that I really liked, even though I don't know what the person who wrote it intended it to mean (for him or her, in his or her context):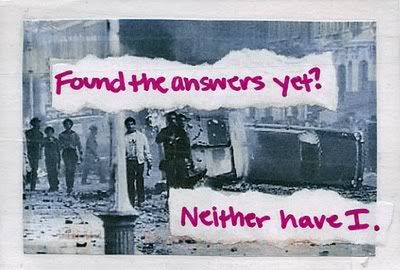 ***
On a slightly lighter note, this goes out to my friends and anyone who's ever struggled with an ED or just weight in general: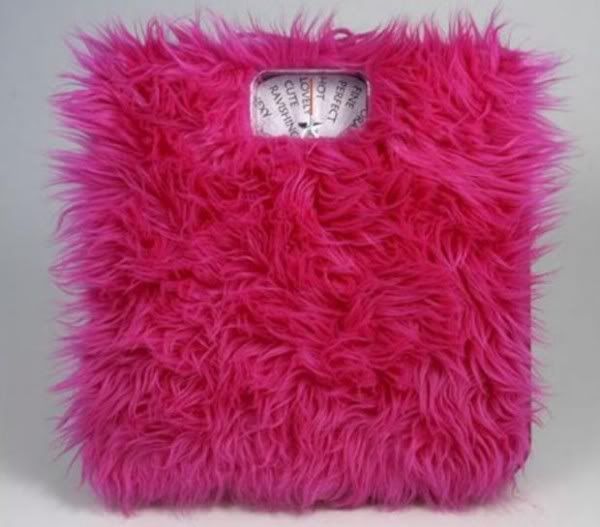 (from
Daily Shite
)
Granted, I'm not a fan of hot pink, but it would be soft and fuzzy and fun, like stepping on a Muppet. Gently (because you wouldn't want to hurt a Muppet, and if you do, you're evil).
***
So a show I got addicted to a bit less than a year ago (and marathoned my way through all of it so far in France via the Internet, yay), Psych, had its season 4 finale on Wednesday. Unfortunately, I didn't get to see it until Friday because I was on a bus back from New York during its time slot.
But it was an amazing season finale. And at the end, they played this beautiful song. It's called "I Go To The Barn Because I Like The" by Band of Horses.
There doesn't seem to be a music video for it, but here's the song by itself (just lyrics as the video):
So I might have to check out Band of Horses more.
And if you don't already watch Psych, you should.
I can't wait for season 5 to start up in the summer.
***
I would also like to say that overall I'm much happier than I've been in a long while. :]
Life lesson: Try to live life to the fullest, but don't beat yourself up if you don't (if you miss something because you sleep in). But try not to sleep in too much and go do things that you want to when possible. Cherish your friends and the good times.
I guess that's it for now.
Until next time...
Labels: band of horses, lady gaga, postsecret, psych, telephone
Thursday, August 20, 2009
Busy summer, oy. But YAY FRANCE.
Sorry for not doing a good job of updating this blog. You would think it would be easier to update during the summer, but nooo, not when you work at a day camp for most of the summer and are getting ready to go to France for the last bit of summer...
Yeah, France. :D I'm going to France for the fall semester!!
You can check out my semester abroad blog,
b. mo en France
, but I might still update this blog during the fall (if I do, it won't be the same as what's in the semester abroad blog, although it could be similar; we'll see).
Either way, I expect to start updating fairly regularly in here at least by winter (hopefully - keep your fingers crossed).
Until then... à bientôt. :]
Labels: France
Tuesday, May 26, 2009
Best friends and music - these are a few of my favorite things...
So school ended for the year when I took my last final exam on the morning of May 9 (which was also my 21st birthday). [Un]fortunately, I did not get drunk before or during my exam. I still actually haven't had a proper turning-21 drinking party yet. But I'll get around to it sooner or later.
That being said, I've been surprisingly busy (considering school is out).
Unfortunately, my best friend, Kevin, is moving to Boston, not just for college (although he is going to college up there in the fall), but his primary guardian (his mother) is moving up there, too (his dad lives nearby Boston, but they're divorced, so they're not moving in the same house or anything). He's going to be gone by July 1 (or thereabouts). Of course, I'll keep in touch with him and visit him occasionally, but it still sucks.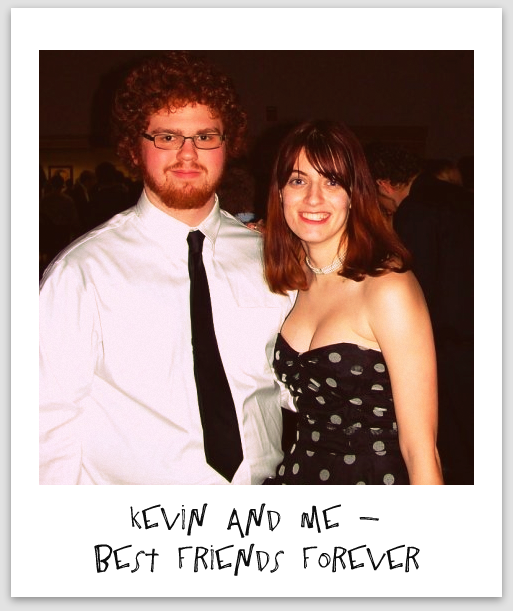 (picture courtesy of my friend James, edited by me with
Picnik
)
I've also been listening to a lot of music recently (well, then again, I almost always do since I absolutely love music), but I figure I should share with the world my musical explorations as of recent (the past week) - most of this (all except Mike McFadden and Frank Falatko) is thanks to
SPIN magazine's website
.
1.)
Wye Oak
- Wye Oak happens to be from Baltimore, just like me, but they're no longer just a local band (and I didn't even hear of them locally; like I said, I heard of them from SPIN's site). They're a guy and a girl duo of vocals (and back-up vocals) and guitar and keyboards and drums, they're both just a bit older than me, and they were originally called Monarch but changed their name to Wye Oak, the official Maryland state tree (which, unfortunately, was destroyed by a thunderstorm in 2002). They have out an album called
If Children
(2006), and their newest album, coming out in July, is called
The Knot
.
I've only heard one song by them, a song from their upcoming album, called "Mary Is Mary," but it's beautiful, and has encouraged me to check out the rest of the new album and their first album.
I am definitely keeping my eye on them.
To hear "Mary is Mary" for free, check out
the SPIN article about Wye Oak
.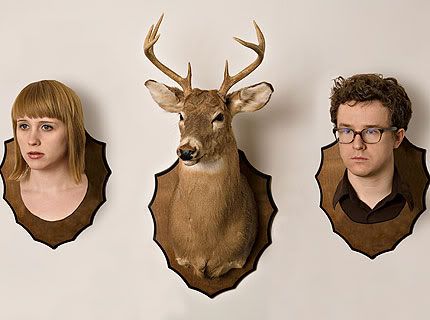 (picture of Wye Oak courtesy of
SPIN.com
)
2.)
Wilco and Feist
- Just in time for the next Depression (haha... kinda just kidding, I think/hope), Wilco and Feist covered a 1930s Depression song (originally by Woody Guthrie of "This Land" fame) called "The Jolly Banker." Feist does the percussion in this song, and Wilco does everything else in the song. As the SPIN article about the song points out, the song is free to download but you are strongly encouraged to donate to the Woody Guthrie Foundation and Archives when you download it (I did, and if I can do it, most people "can spare a dime," too). The SPIN article about Wilco and Feist's cover of "The Jolly Banker" and the link to download the song are
here (SPIN article)
and
here (link to download the song)
.
3.)
Eminem
- Eminem's very first album, even before
The Slim Shady LP
,
Infinite
(1996), is no longer just in the hands of a few collectors anymore; it is now free to download. SPIN links to one site,
Thisis50
, but I actually couldn't find it there, and found it
here (still on the Thisis50 site)
and
here (the actual link to download it)
instead. I don't actually know if it's legal or not to post those links, and if not... my bad.
I haven't actually listened to the album yet, but I do like some of Eminem's work, so I figured I'd download it and at least see what it's like.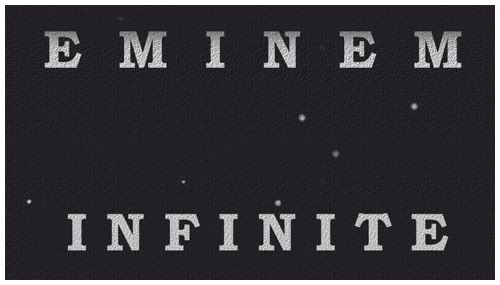 (picture, presumably of the cover of
Infinite
, courtesy of
the second Thisis50 link
)
4.)
Frank Falatko
- Another friend from high school (whom I actually met through my best friend, Kevin) is Frank Falatko. Frank is also a musician (he plays the piano). However, a lot of the music he's put on the Internet recently isn't exactly entirely his; he started making mash-ups in April. He now has seventeen mash-up songs (but there should be eighteen; one of them seems to be missing) on his Purevolume page. My favorites are "Paper Wars (M.I.A. vs. Ludacris)," which combines M.I.A.'s "Paper Planes" with Ludacris' "War with God," and the currently missing mash-up that combines Jay-Z's "Dirt Off Your Shoulder" with Santigold (formerly Santogold)'s "Starstruck" and Eve's "Scenario 2000" (just DMX's part, I think).
Like I said, Frank's mashups are hosted
here on Purevolume.com
, and all of them are free to download.
And last, but definitely not least...
5.)
Mike McFadden (and The Mike McFadden Band)
- My friend from high school, Mike McFadden, has been performing both solo and with his band (The Mike McFadden Band) ever since high school; he (and his band) perform both original songs and covers. Yesterday, he posted a video on his Facebook account that showcases his great talent and shows that he's been getting better and better since high school, sort of like wine. This video is of him performing a cover of Fleet Foxes' "White Winter Hymnal," but not only is he just performing it, all NINE of him are performing - talk about dissociative identity disorder (multiple personality disorder). And by "all nine of him," I mean he video-recorded himself (on a webcam) doing all the parts of the song (different vocal parts, different guitar parts, tambourine, drum, etc.) separately, and then he put together all the different parts in one video.
If you want to check out the final product, click
here for Mike McFadden's "White Winter Hymnal" cover
. If you want to hear more of Mike McFadden (either solo or with his band), check out
his music page on MySpace
.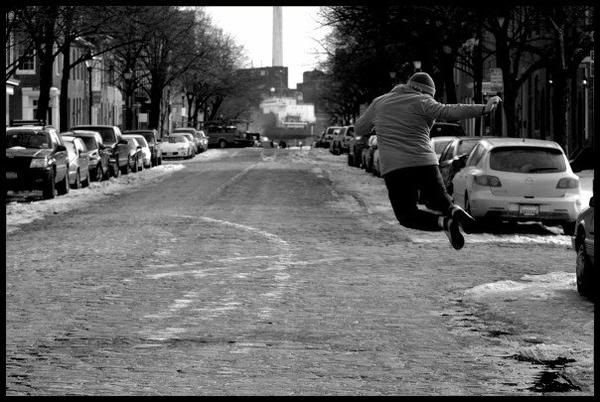 (picture of Mike McFadden courtesy of
Jimmy
Costigan
- click on "Jimmy" for Jimmy's photography site on Flickr, and "Costigan" for Jimmy's photography site on MySpace)
I like a lot the music I've been discovering (and rediscovering) recently, and hopefully I find more good stuff. Until then, I can be melancholy while listening to Wye Oak's "Mary is Mary" and Mike's cover of "White Winter Hymnal" and thinking about Kevin moving. Le sigh.
Actually, I should go to sleep since tomorrow is another busy day.
Love and peace. ♥ ☮
Labels: best friends, Eminem, Feist, Frank Falatko, Frank Falatko mash-ups, Kevin, mash-ups, Mike McFadden, music, Picnik, SPIN, The Mike McFadden Band, Wilco, Woody Guthrie, Wye Oak
Thursday, April 30, 2009
...
Sorry for not writing. I've been busy in school (both before and after the event I'm about to mention). Also, a friend of mine was murdered right before Easter. I don't really feel like going into details about it.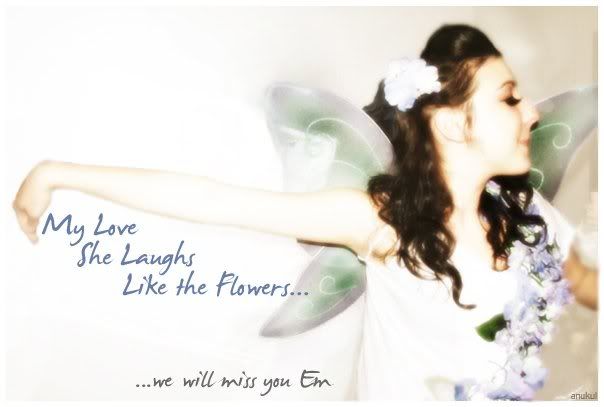 Emily Rachel Silverstein
June 27, 1989 - April 9, 2009
(but she will always live on with us)
Please check out the fund set up in her memory by her family,
The Emily Silverstein Fund
, and please consider donating.
It would mean a lot to Emily's family and friends and everyone who knew her and loved her.
***
I found this the other day or week (I can't keep time straight now), and while, taken at face value, it is not very serious, I think there is meaning in it, and I think it's something Emily would've probably liked. Anyway, I like it, and now I will show you what it is:
This is the Cheap Art Manifesto made by the Bread and Puppet theatre in Vermont. I originally found it on
this site
.
Anyway, that's all for now. I'll post again eventually, but probably not until school is over (my last final exam is on Saturday, May 9, which also happens to be my 21st birthday).
Labels: cheap art manifesto, emily, emily fund, emily rachel silverstein, emily silverstein, emily silverstein fund, the emily fund, the emily silverstein fund, why cheap art
Tuesday, April 07, 2009
HOUSE- In Loving Memory: Lawrence Kutner
Sunday, February 01, 2009
Inauguration goodness, MILK goodness, and Superbowl fashion?
So it's been over a week (or two?) since I've blogged, but I never promised this would be a regular blog (at least, I don't think I made any promises).
Obama was inaugurated; it was awesome (except for Rick Warren).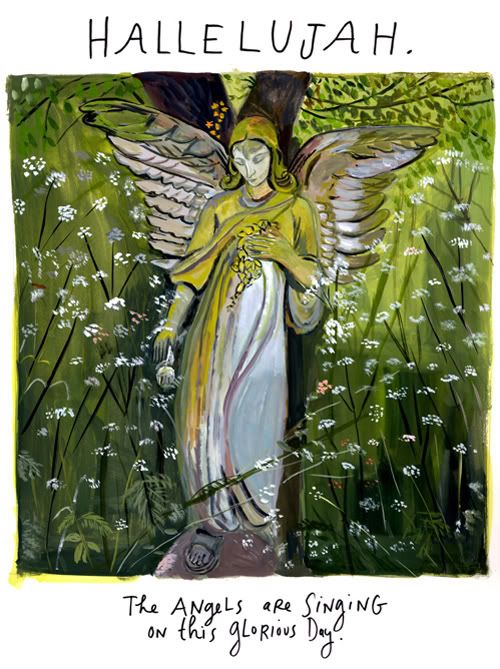 (Picture done by Maira Kalman for
And the Pursuit of Happiness
, courtesy of
The New York Times
.)
Aretha Franklin sang at the inauguration; she was awesome. Also awesome was her hat, which she purchased from
Mr. Song Millinery
in Detroit, Michigan.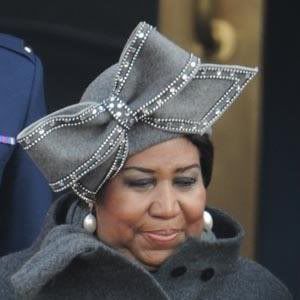 Another highlight recently in the life and times of me was seeing the movie
MILK
. It was absolutely amazing and had better win Best Picture of the Year. It had also better win some other Oscars (although I don't want it to win Best Supporting Actor because I want Heath Ledger to get that for his portrayal of the Joker for
The Dark Knight
). Anyway, I encourage everyone to see it at least once.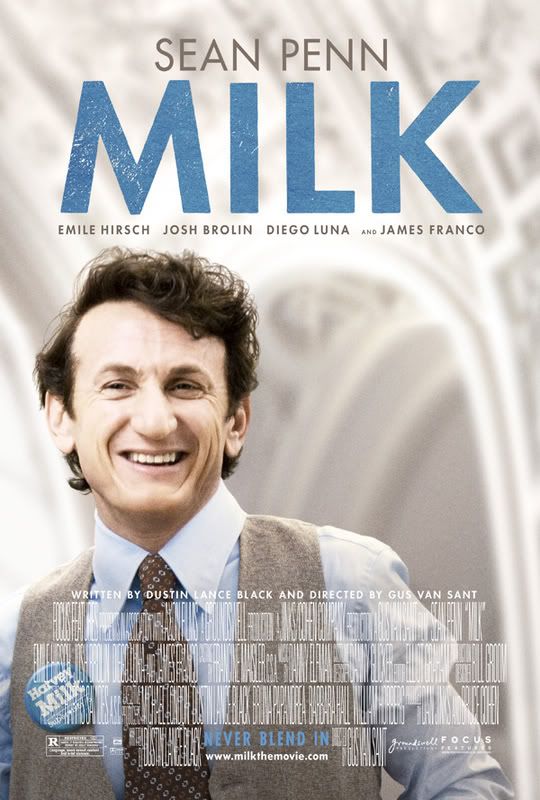 So right now, I'm watching the Super Bowl even though I honestly don't really care much about it. It's Pittsburgh Steelers vs. Arizona Cardinals. So far, nothing about it has been that interesting to me, and the ads haven't been that good this year. But the worst part will probably be the halftime show since I don't like Bruce Springsteen (the only way it could get worse probably is if they had the Dave Matthews Band do the half-time show; I guess I'm not really the typical college student). Yet the TV is still on (and not muted), not really sure why, probably related to the fact that I haven't been able to find the remote control for this TV at all this year.
Ugh, make it stop.
STFU, Bruce. No, seriously, SHUT THE FUCK UP.
To distract and hopefully amuse myself (and hopefully amuse some of you), I will look through some of the "haute couture" (a.k.a. always ridiculously expensive and usually ridiculous looking) fashions on the New York Times' site, and see which ones are rooting more for the Steelers and which ones are rooting more for the Cardinals (and if any seem to be rooting for both) by looking at the colors used in the fashions. The Steelers' colors are yellow and black and the Cardinals' colors are red and white.
Images are from the article
"In Paris, a Nod to Old Masters"
and the slideshow
"The Land of Imagination"
(unless otherwise stated).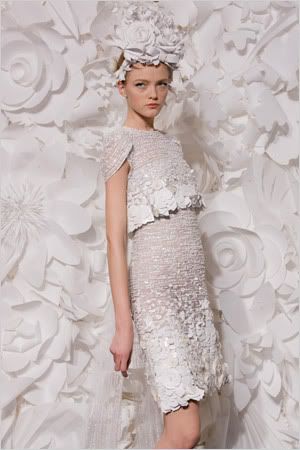 By Chanel,
found at "In Paris, a Nod to Old Masters."
All white. Cardinals.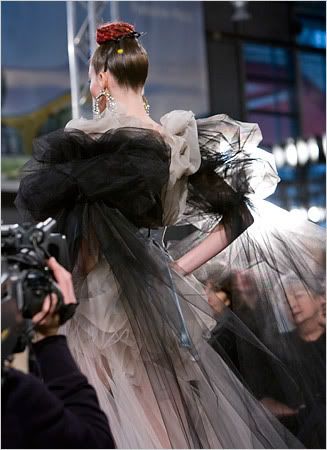 By Christian LaCroix,
found at "In Paris, a Nod to Old Masters."
A lot of black, but also some red. Rooting for both?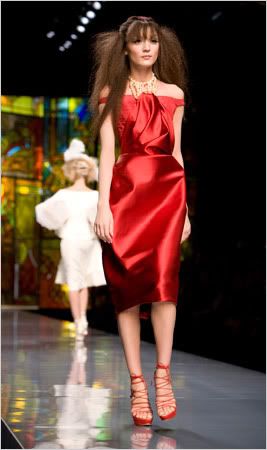 By Christian Dior,
found at "In Paris, a Nod to Old Masters."
Beautiful red. Cardinals fo sho.
(Not to mention, there's a white dress in the background. Still only counts as one picture, though.)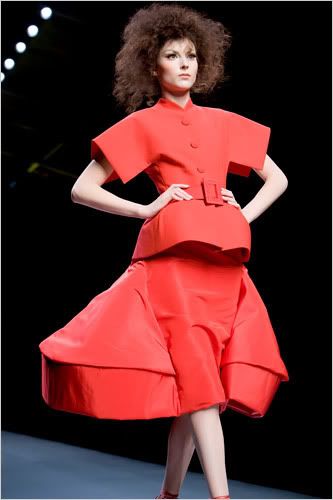 By Christian Dior (again),
found at "The Land of Imagination," first slide.
Red (again, but this time not beautiful). Cardinals.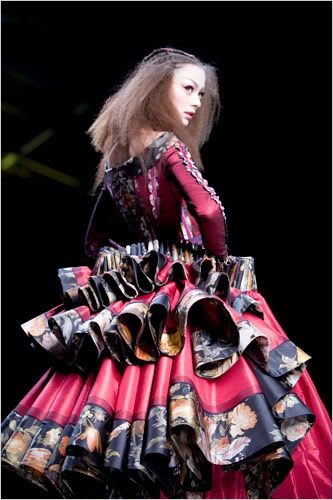 By Dior again,
found at "The Land of Imagination," third slide.
Red, but also some black (and perhaps some yellow roses?). Both.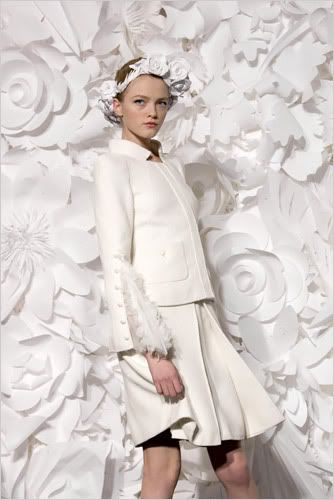 Chanel again,
found at "The Land of Imagination," fourth slide.
White. Cardinals.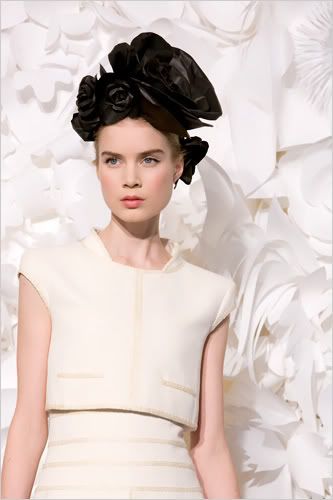 Chanel again,
found at "The Land of Imagination," fifth slide.
Classic white and black. Both Steelers and Cardinals.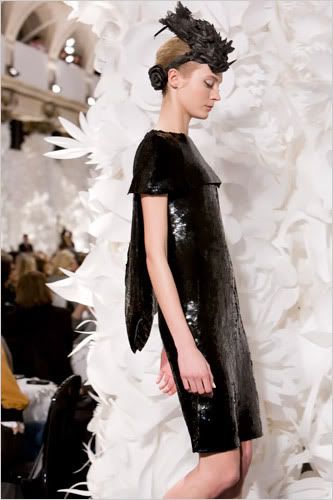 Chanel "",
found at "The Land of Imagination," sixth slide.
The background may be white, but it's the clothes that make the [WO]man. So black clothes = Steelers.
By Christian Lacroix,
found at "The Land of Imagination," ninth slide.
Pretty in red and white = the perfect Cardinals fashion.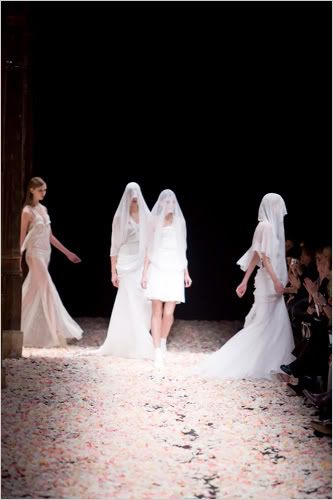 By Givenchy,
found at "The Land of Imagination," twelfth slide.
A lot of white = Cardinals.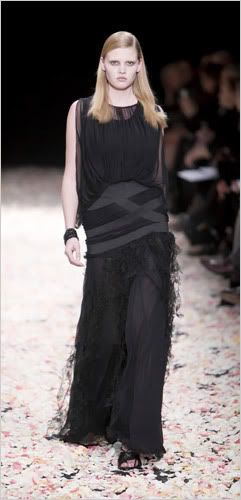 By Givenchy (again),
found at "The Land of Imagination," thirteenth slide.
Black = Steelers (why isn't there more fashion with yellow in it? where is all the ridiculous fashion that I am used to? I should've found some Viktor and Rolf or whatever their name is because they're always whack.)
That's it for now (for the New York Times' fashion, anyway; you guys aren't showing enough of the hilariously crazy fashion. Boo).
Oh, wait, I found a few more slideshows for fashion on the NY Times site. I'm too lazy to post too many more pictures at the moment, but I'll post a few more.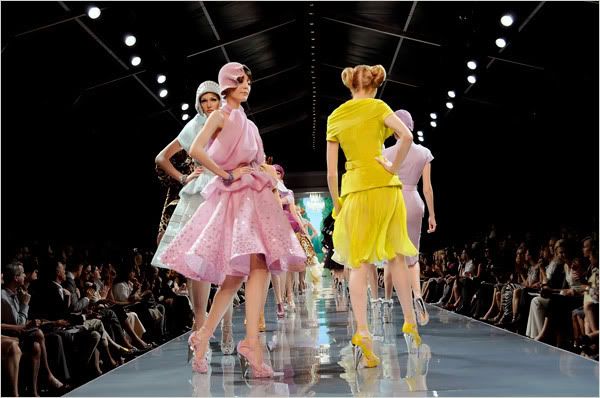 By Dior,
found at the New York Times' slideshow of
Couture Collections in Paris
, eighth slide. Finally, some yellow fashion. Steelers.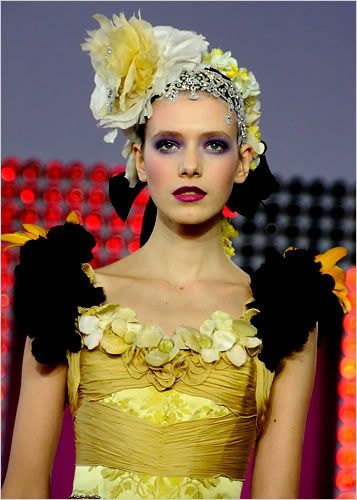 By Christian Lacroix,
found at the New York Times' slideshow of
Making a Scene: The Couture Shows in Paris
, fifth slide.
Yellow and black together. Definitely as Steelers as it gets.
In the New York Times' fashion round, Cardinals won with 6 and Steelers had 4. The "both" category had 3.
So while it looks like the Cardinals will lose the Superbowl, they seem to be winning in the fashion world so far.
Two minutes and thirty-some seconds left, and Cardinals just got in the lead, so it's 23 for Cardinals and 20 for Steelers.
It looks like Cardinals might win the game after all (unless something else happens in the last forty or so seconds), so I guess they win both in the game and in fashion?
Holy crap, Steelers seems to have gotten a touchdown.
Uh...
26 Steelers, 23 Cardinals, with :35 left. Daaaaaamn.
Craziness.
And a field goal, so 27 Steelers. Sheesh. The game finally got interesting in the last quarter, go figure.
Yeeah, :05 seconds, but they're going to run the clock down from there, so it looks like Steelers win.
If it's any consolation for you, Cardinals, you won in the NY Times' fashion? *shrugs*
I admit, I am kinda sad the Cardinals lost because they were the underdogs, and I tend to root for the underdogs a lot. But there is always next year.
I'll leave you with one last picture from the New York Times' fashion which amuses me (it's from this blog entry
"Old Sports"
):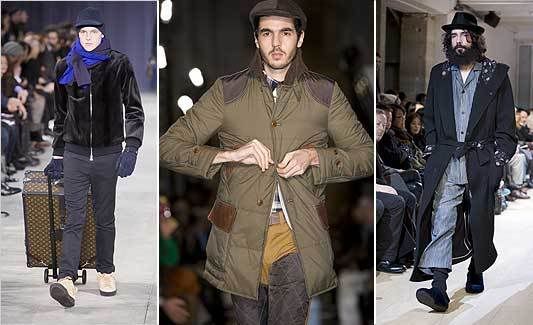 From left to right (fashion labels): Louis Vuitton, Junya Watanabe, and Yohji Yamamoto
HOMELESS FASHION
: You can look like a homeless person, too ONLY FOR $10,000 (or however much it costs).
Hey, Louis, Junya, and Yohji,
Zoolander
's Mugatu called; he wants his Derelicte fashion back.
Labels: Aretha Franklin, Cardinals, Chanel, Dior, fashion, Givenchy, hat, inauguration, Junya Watanabe, Lacroix, Maira Kalman, MILK, Mr. Song, NY Times, Obama, Steelers, Superbowl, Vuitton, Yohji Yamamoto
Monday, January 19, 2009
Controversy, fashion, economy, Wikipedia, murder, Baltimore, fame, domestic abuse, MLK Jr., Dubya, Obama, Looney Tunes... all in a day's work for me.
Children (and Mom and Dad and other sensitive people), cover your eyes and ears.
Fuckshitdamnasshell,
this shirt
from
Print Liberation
cracks me up.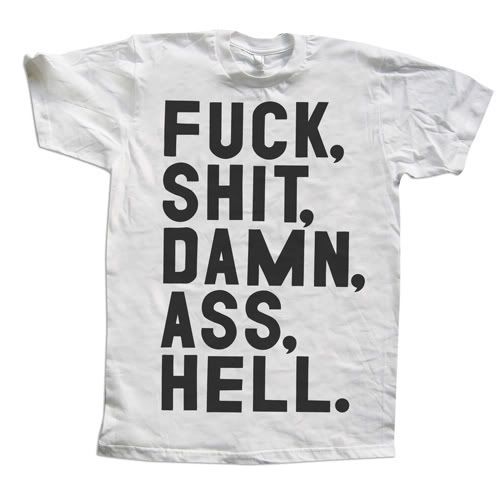 I am a horrible, horrible person.
The shirt is made by Print Liberation but it is printed on an American Apparel shirt. I mention this because I was on the American Apparel site earlier, looking at this jacket I've wanted from that site (along with a couple of other things). The jacket is awesome, but it's almost $60. Would I actually buy a jacket for $60?
Maaaybe.
(Although, it's not likely I will anytime soon, given both the US economy and the recent economy of my wallet. My wallet crashed harder than the economy did, I swear.)
Thing is, the coat (and everything else made by American Apparel, too) is made in the USA and the reason it costs that much is because American Apparel actually gives their workers (you know, the cool people that actually make the clothing) decent living wages. They do lots of other good things.
However, the business (at least the advertisements, both in print and online, and the site itself) seem to have a problem with objectifying women (never both men and women, just the women, of course).
I also remember hearing something about the main guy in charge of the business being sued for sexual harassment by several women, I think mostly workers. I don't want to spread rumors or say wrong things, so even though Wikipedia isn't always reliable, the
Wikipedia article for American Apparel
has the facts (scroll down to the "Branding and advertising" and "Corporate culture and employment" sections).
Yeah, I'm lazy to just direct you to the Wikipedia page, aren't I? Too bad. :P
Also, I'm not going to say what jacket I want yet (it's a secret for now), but a particular celebrity was seen wearing it recently (I didn't realize it until I looked through the reviews) and now all the crazy fan-girls want one (I don't know if I like this celebrity or not yet, but a lot of the fans are annoying). Blech. I'd still get it despite that, and if I don't get it, it's not because of that.
Reading the
Baltimore City Paper
(the weekly local alternative paper), especially the column
Murder Ink
, makes me miss home in a weird way. I'm not sure why; it's not that I want to be murdered or have someone I know murdered.
While I love Baltimore, it's my home, at the same time, it makes me sad, and I know in the end, I'm going to have to get out of there if I want to get anywhere in life (literally and metaphorically).
If I got rich enough in achieving my dreams of becoming a rich famous actress on stage and on screen, Hollywood, Broadway, London, etc. (I wish, even if it's so unlikely, but I won't give up, dammit), I'd totally buy a second house in Baltimore. I'd especially like to buy my Mom-mom and Pop-pop's old rowhouse, the house I still consider home in a way.
Crap, I went off on a tangent there. Well, I wanted to post a picture of Mom-mom and Pop-pop's old house, but then I realized that picture was on the old computer, so I can't. :[ Maybe I will later, when I can get all those old photos onto either a flash drive or better yet (since I have so many), my external hard drive. I can't do that until I go home again for spring break, though.
But that's not the point.
I think I like
Murder Ink
because they explain the murders and make them personal. The murders and the victims are no longer just statistics. If you read about "Tian Zin Wang, a 51-year-old Asian man from Columbia [not the country, an area near Baltimore]" or "David Falkinburg, a 45-year-old Caucasian man" or "Antron Betts, a 35-year-old African-American man" or "Mayresa Craft, a 15-year-old African-American girl from Towson," they become real people who were murdered, they have names, you can try imagining their faces, someone you know might have even known them.
They're no longer just "I'm going to read the paper at breakfast, oh, that's too bad, 5 murders in 3 days, I sure hope they catch the killers, coffee? er, decaf, I guess, thanks, hon, oh, crap, I just dropped some cereal on my shirt so I have to quickly change before going to work, hon, can you put the coffee in a portable thermos or mug or something, thanks, I've got to run" and drop the paper in the recycling bin and erase the memory of any faceless, nameless murder victims read about from your mind.
The City Paper in general is pretty good, especially since it's free and who doesn't like free stuff?
But seriously, sometimes they will run articles that will unexpectedly blow your mind, or at the least, make you think a bit. They ran one recently, in the issue for the week of January 7, 2009, titled
"Marked Women"
about local domestic violence victims and the new unit created in the Baltimore City Police Department which will help serve domestic violence victims and catch and prosecute the abusers better.
Also, they run some regular comic strips (but unfortunately, the paper retired
Perry Bible Fellowship
), including one called
Lulu Eightball
by
Emily Flake
, which ran this timely comic gem last week (week of 1/7/09 issue), which I think I will use to help me end this blog entry: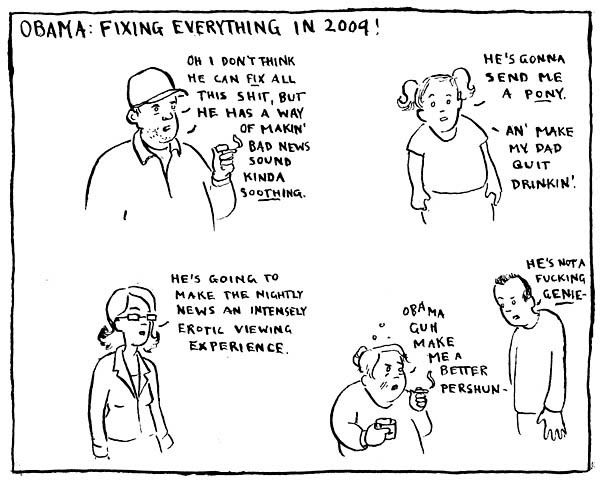 Happy Martin Luther King, Jr. Day (God bless that man). And yay for less than a day of George W. Bush left.
The inauguration (see? told you the comic would help me end this entry, and it is) is tomorrow, no, I suppose it's today as it's past 12:30 am now.
You can disregard the following if you don't go to school with me, but it is about the inauguration.
My fellow G-burg students, I would like to invite you to come watch the inauguration with me
tomorrow
today (on TV) starting at 11:30 and going until 1:00 pm in the CUB Ballroom (snacks and desserts will be provided. You can RSVP to this G-burg inauguration viewing event or get more (but not much more) info about it via its
Facebook event page
.
That's all, folks.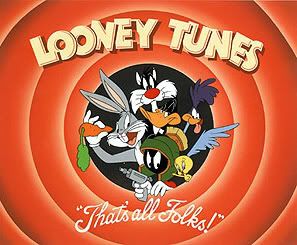 Oh, NO, I didn't!! >_o
(Obviously, I am tired and starting to fall into lunacy. "Curiouser and curiouser." 'Night.)
Labels: American Apparel, Baltimore, controversy, domestic abuse, Dubya, economy, fame, fashion, MLK Jr., money, murder, nonsense, Obama, Print Liberation, rants, recession