Saturday, January 17, 2009
Introduction to MY Fashion 101
So I'll post another entry for "Stupid Things White People Like"... eventually.
Anyway, I'm back at school. I found out one of my school friends, Lily, has a cool, mostly fashion-related blog. It's called
Strawberry Leather
.
So I've decided this can also have fashion things, along with "Stupid Things White People Like," or anything else I want since it's MY blog. It's going to be a random, catch-all blog, I suppose.
Even though (at school, at least) I generally look like I just rolled out of bed and just decided to wear what's comfy, what I won't freeze to death in (winters in G-burg are even colder than winters in B-more) or what I wore yesterday or whatever, I do actually like fashion.
Some of my muses in fashion:
*
Audrey Hepburn
(in any movie or any of her fashion eras, except if/when she wore fur and/or leather and/or other dead animal)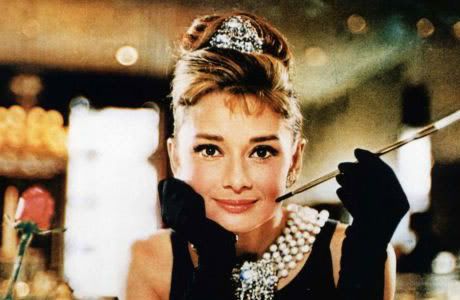 Audrey Hepburn as Holly Golightly in the movie
Breakfast at Tiffany's
(1961)
*
Gwen Stefani
(in any of her fashion eras, except if/when she wore/wears fur and/or leather and/or other dead animal)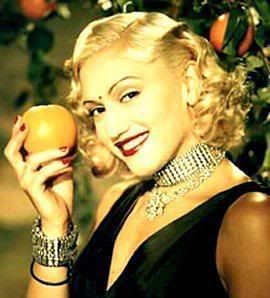 Gwen Stefani during her Tragic Kingdom era (circa 1995, when No Doubt released their album
Tragic Kingdom
)
*
Mary-Kate Olsen
(in any of her fashion eras, except when she wore/wears fur and/or leather and/or other dead animal)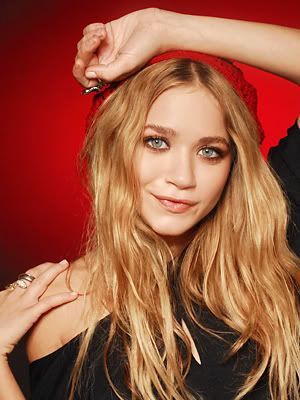 Somewhat recent picture of Mary-Kate Olsen, but I'm not sure how recent (circa 2000s).
*
Anything Japanese
I love Japanese fashion of all sorts. Whether it be traditional Japanese clothing such as
kimono
and
yukata
(a summer garment like a kimono), modern Japanese street fashion (such as the fashion found in the Japanese magazine
FRUiTS
, or Harajuku fashion, which was introduced to many Americans by Gwen Stefani), fashion from or inspired by Japanese
manga
(still comic/comic book) and/or
anime
(animation), Japanese Lolita fashion (for more information on that, go to
Wikipedia's "Lolita fashion" entry
,
Avant Gauche
, or
LolitaFashion.org
), I love it.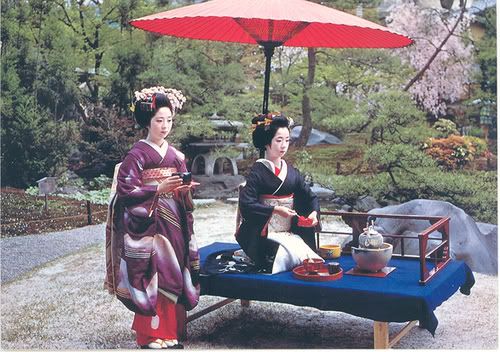 This image is called
"Tea Ceremony, 1960s-1970s"
and it is by (or at least originally uploaded by)
tinafish_03
@
Flickr.com
.
This is an example of Japanese Lolita Fashion; it is a spread scanned by
Avant Gauche
and is originally from the Japanese magazine
Gosu Loli
.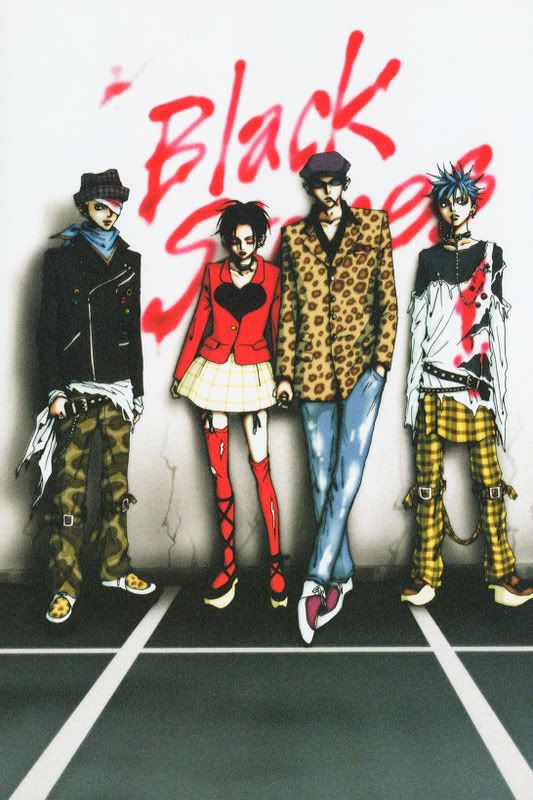 This is a picture from one of my favorite manga,
NANA
, by Yazawa Ai (or Ai Yazawa in English, since family names go first in Japanese and last in the USA). Yazawa Ai has also done a manga called
Paradise Kiss
which is actually specifically about fashion.
*
Alice in Wonderland
(or anything related to it, the original books, the Disney movie, other versions, etc.)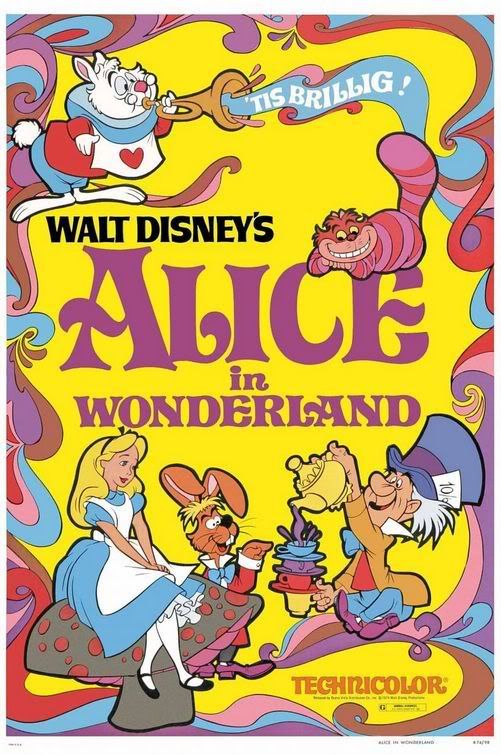 A movie poster of Disney's
Alice in Wonderland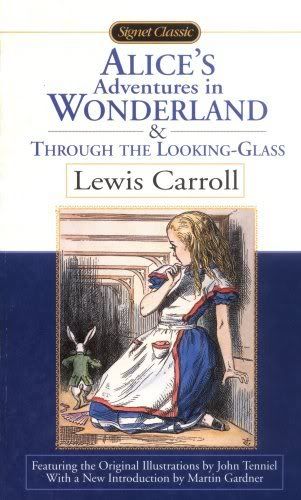 A cover of the two books in one volume,
Alice's Adventures in Wonderland
and
Alice's Adventures Through the Looking-Glass (and What She Found There)
, both written by Lewis Carroll (and in this edition of the two books in one volume, and in most of the editions of the books, the illustrator is John Tenniel)
*
The Wizard of Oz
(both the L. Frank Baum book
The Wonderful Wizard of Oz
and the 1939 live-action movie, but I only have a picture from the movie)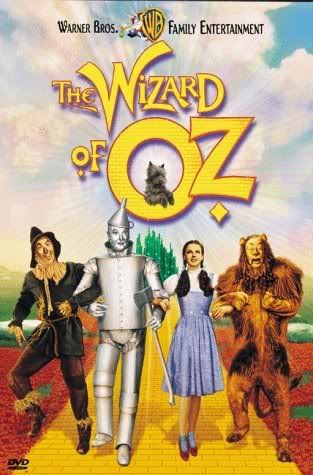 A DVD cover of the 1939 movie
The Wizard of Oz
*
Peter Pan
(the book, the Disney movie, or the live-action stage production recorded for TV and released on video version starring Mary Martin)
*
Period fashion, especially 1960s and 1970s hippie fashion and 1980s fashion, also retro pin-up fashion
*
Cruelty-free fashion
(isn't animal fur, leather, skin, etc. - only fake for me [or second-hand/hand-me-downs not supporting the industry, if I have to, such as the leather boots Dad gave me that belonged to him and his father before him])
I'm a vegetarian mostly for the animals, and I figure my fashion should be the same.
*
T-shirts
(especially ones with cool/funny slogans, cool pictures, bands that I like on them, etc.)
I'm a sucker for t-shirts. I know for a fact I have over 70 t-shirts (the last time my mom counted, it was around 75, and I know I've bought more since then).
*
Ballet/dance/costume fashion
I took ballet for eight years at Peabody when I was younger. We performed a lot and in lots of different ballet costumes.
***
So occasionally, I suppose I'll post fashion stuff I like here, too, along with whatever other crap I feel like posting. Yay. :D
Labels: '60s, '70s, '80s, Alice in Wonderland, anime/manga, Audrey Hepburn, ballet, costumes, cruelty-free, fashion, Gwen Stefani, hippies, Japanese, Lolita, Mary-Kate Olsen, Peter Pan, t-shirts, Wizard of Oz
Comments:
Thank you for this post. I've enjoyed it a lot!
As much as I like to hear about new sites I like to recommend about them too, so today I visited this
cool t-shirts
site. It has a lot of urban and street wear!
Amy
Post a Comment
<< Home